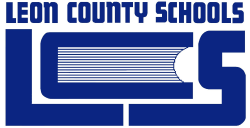 Thank you for your interest in volunteering in Leon County Schools. Due to the COVID-19 pandemic and guidelines provided by the Centers for Disease Control and the Florida Department of Education with regards to limiting non-essential school visitors, no volunteers or mentors will be allowed on our campuses during the remainder of the 2020-2021 school year.

Please know that we are strongly considering some virtual volunteer opportunities and mentoring opportunities. No firm decisions have been made regarding when those virtual volunteer or mentor opportunities will be implemented. We are closely working with schools to determine the feasibility of these virtual opportunities. Schools will be contacting their approved volunteers/mentors when and should virtual volunteer/mentor opportunities arise.

Should you have any questions, please contact the Leon County Schools Volunteer Office at (850) 487-7800 or the volunteer coordinator at the school in which you want to assist. Please note: your volunteer application will remain active through June 30, 2021.
Show more
We are delighted to process your application to volunteer with
Leon County Schools!
Completion of this form is
required annually
for a volunteer to be eligible for volunteer placement and Worker's Compensation coverage for accidents which occur while performing
assigned
school volunteer activities.
Thank you
for offering your time, talents and skills to enhance the education of our students! Note: LCS Volunteer Application expires annually and must be renewed each year.
Fields marked with a red * are required.