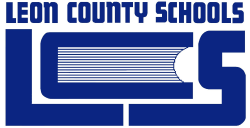 Thank you for your interest in becoming a volunteer with Leon County Schools. We are delighted to process your application to volunteer with
Leon County Schools!
Completion of this form is
required annually
for a volunteer to be eligible for volunteer placement and Worker's Compensation coverage for accidents which occur while performing
assigned
school volunteer activities.
Thank you
for offering your time, talents and skills to enhance the education of our students! Note: LCS Volunteer Application expires annually (on June 30
th
) and must be renewed each year.
Florida Retirement System (FRS) Retirees-If you are a retiree from FRS and have been retired less than one year, you must call FRS to confirm your eligibility to volunteer. Please call (844) 377-1888 and ask for the Enrollment Department. Once you confirm that you are eligible to volunteer, you can complete the volunteer application below.
Fields marked with a red * are required.