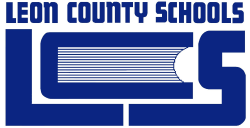 We are delighted to process your application to volunteer with
Leon County Schools!
Completion of this form is
required annually
for a volunteer to be eligible for volunteer placement and Worker's Compensation coverage for accidents which occur while performing
assigned
school volunteer activities.
Thank you
for offering your time, talents and skills to enhance the education of our students! Note: LCS Volunteer Application expires annually and must be renewed each year.
Effective Tuesday, October 19, 2021

Pre-K - 12th grade, visitors, volunteers, mentors, or any non-district employee will be allowed on campus during the school day on condition that they are providing a service to the school. Masks are required while indoors and when six feet of distancing cannot be maintained.
Fields marked with a red * are required.